Preview: Friday July 30 6 pm
July 31-December 3


YOU CREATE A NUT SHELL FOR SHELTER IN THE SHELTER OF A NUT SHELL
YOU NEED A COLOR TO AVOID MIMESIS WHERE MIMESIS IS SAFER THAN CLARITY
NO HARMFUL COLOR TO PRESERVE THE HARMLESSNESS
PLANTING A ROOF, BUILDING A ROCK MAZE, FILLING A CRATER
ARE YOU SUPERIMPOSING YOUR SYSTEM WHILE TRYING TO HELP OUT?




APPARENT PARADOX is a site specific installation realized by Atelier Impopulaire with natural elements collected into the forest of Acquerino and restituted to the woods with the aim of creating micro-shelters for the ecosystems populating the undergrowth.

The installing process has started in early June with the wood elements and has been completed with the placement of the clay habitats set within the pine forest during the last week of July.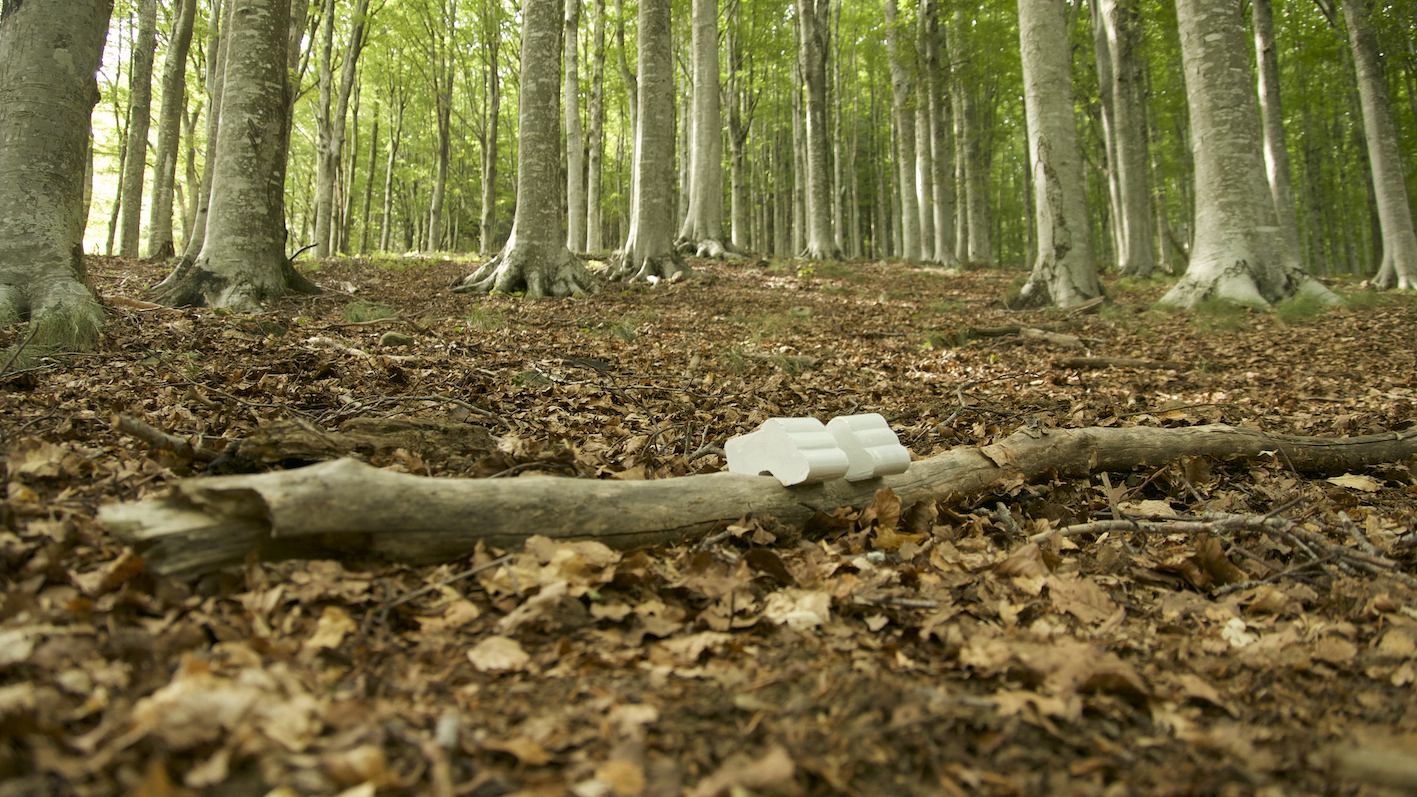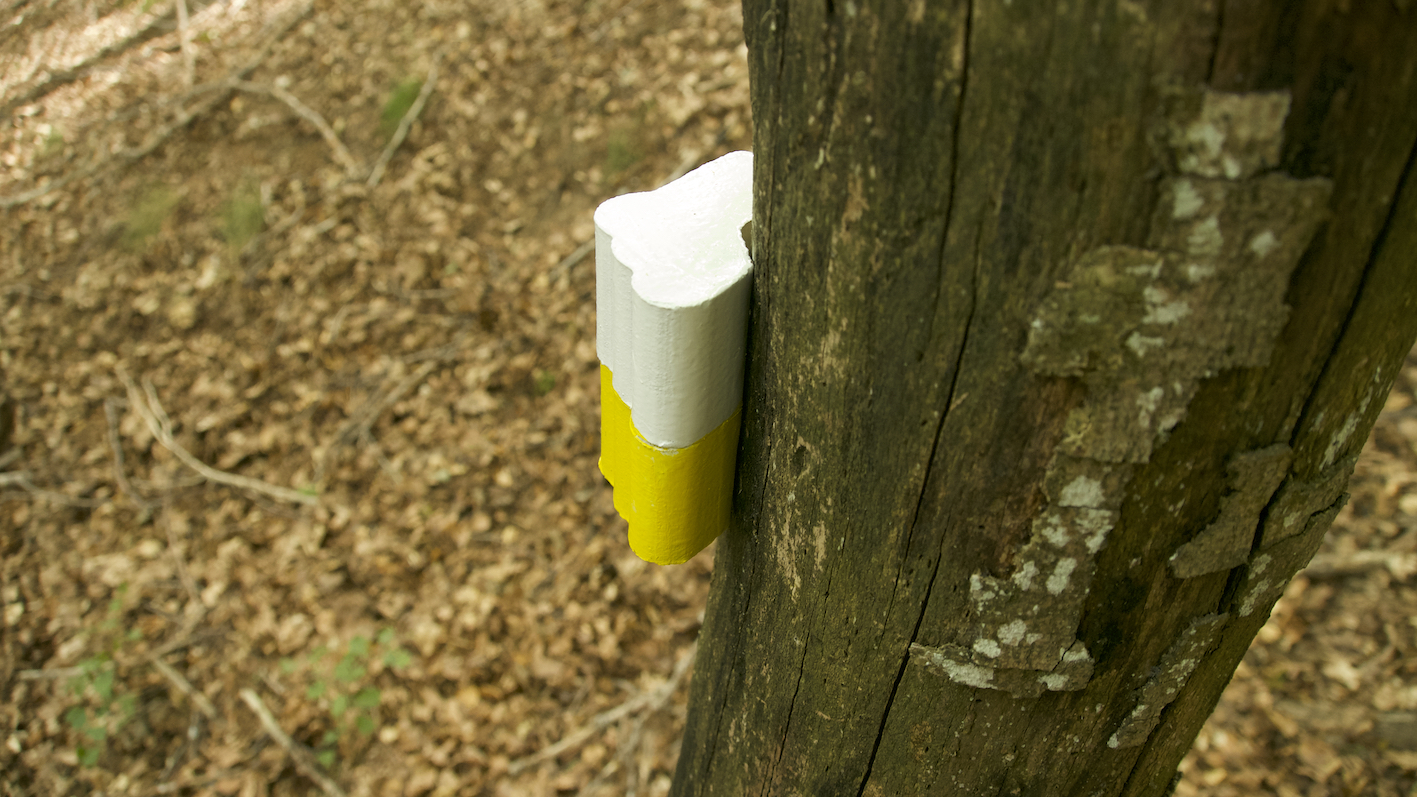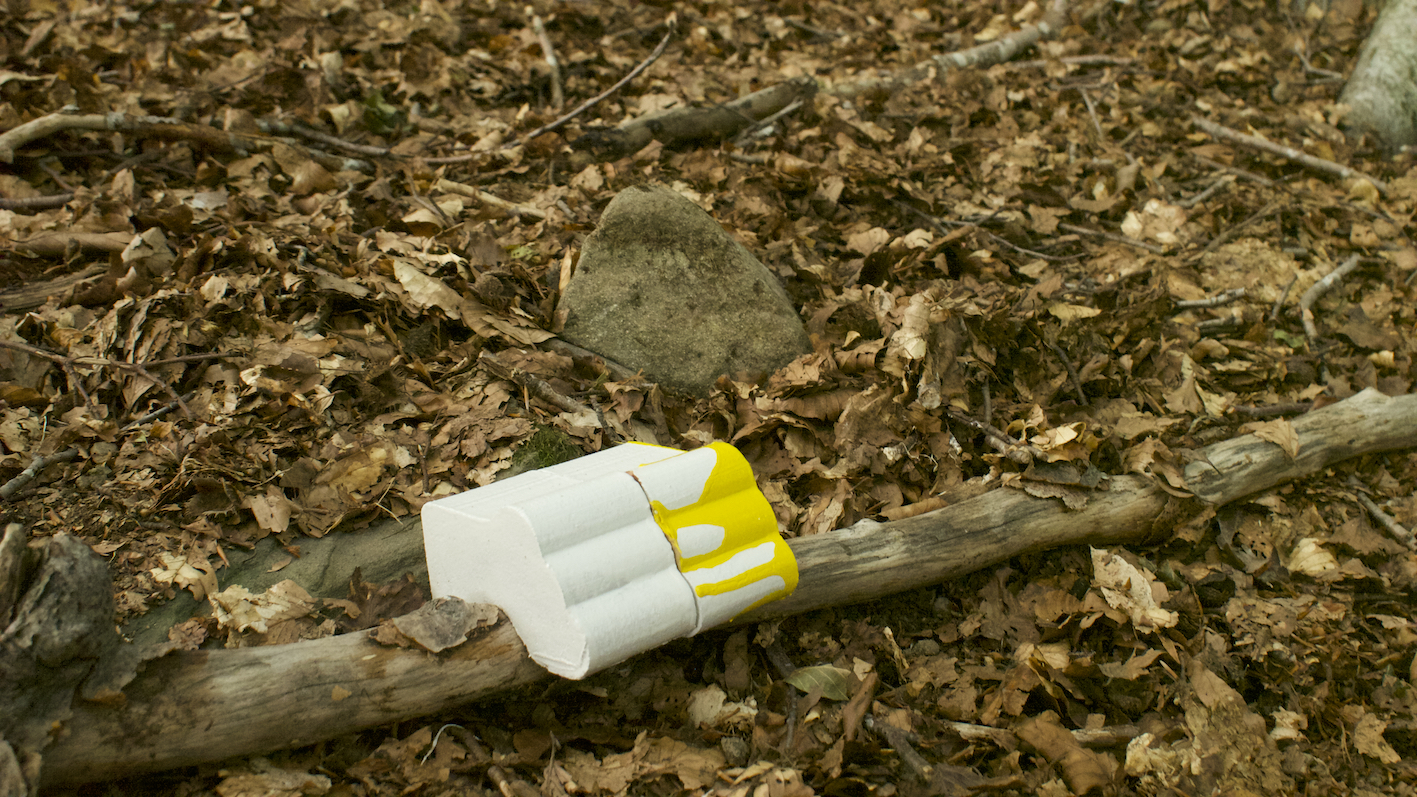 Atelier Impopulaire, 2021
Modular elements, variable dimensions.
Natural clay from Limentra creek, pine timber, copal powder, sugar lift, burnt resin, edible painting made with Safflower (Carthamus tinctorius), Woad (Isatis tinctoria), coal, wood and ash.
Produced by The Institute for Cultural Ecology



The sculptures are located

N 44° 0′ 35.00790″ E 11° 0' 39.66004"

N 44° 0′ 94.78373" E 11° 0' 40.18542"

N 44° 0′ 34.51624" E 11° 0' 39.86268"

N 44° 0′ 36.12378" E 11° 0' 38.49899"

N 44° 0′ 36.94495" E 11° 0' 37.45523"



Pia Bolognesi and Giulio Bursi have worked together as Atelier Impopulaire since 2012.
With a PhD in Art & Film Studies their practice is focused on investigating the plural identities of visual languages and on deconstructing and reinterpreting their politics of representation. Favoring collaborative methods of cultural production, Atelier Impopulaire makes use of artistic and curatorial processes as tools for questioning received models of dissemination and exhibition making.
Atelier Impopulaire projects have been presented internationally at La Biennale di Venezia, Centre Pompidou, Tate Modern, Kyoto University of Art and Design, Berlin Art Week, La Triennale di Milano, ZKM Center for Arts and Media, GAM Santiago, Power Station of Art Shanghai, MoMA New York, Volksbühne Berlin, Rotterdam International Film Festival, Harvard Carpenter Center for Visual Arts, The Louvre, among others.


︎︎︎